---
Get the most out of your meditation.
---
---
Sustained presence in your practice.
Gentle vibrations guide breathing and focus to help you get more out of your practice.
---
---
Build your habit with your friends.
Sync cushions together and practice virtually with your friends from anywhere in the world.
---
---
Tailored for you and your journey.
Follow your progress with stress-level tracking and biometric feedback through wearable integrations.
---
---
Consider Cushion your personal meditation trainer and studio.
Meet Cushion, the simple way to build your daily practice.
---
"I was excited to meditate again."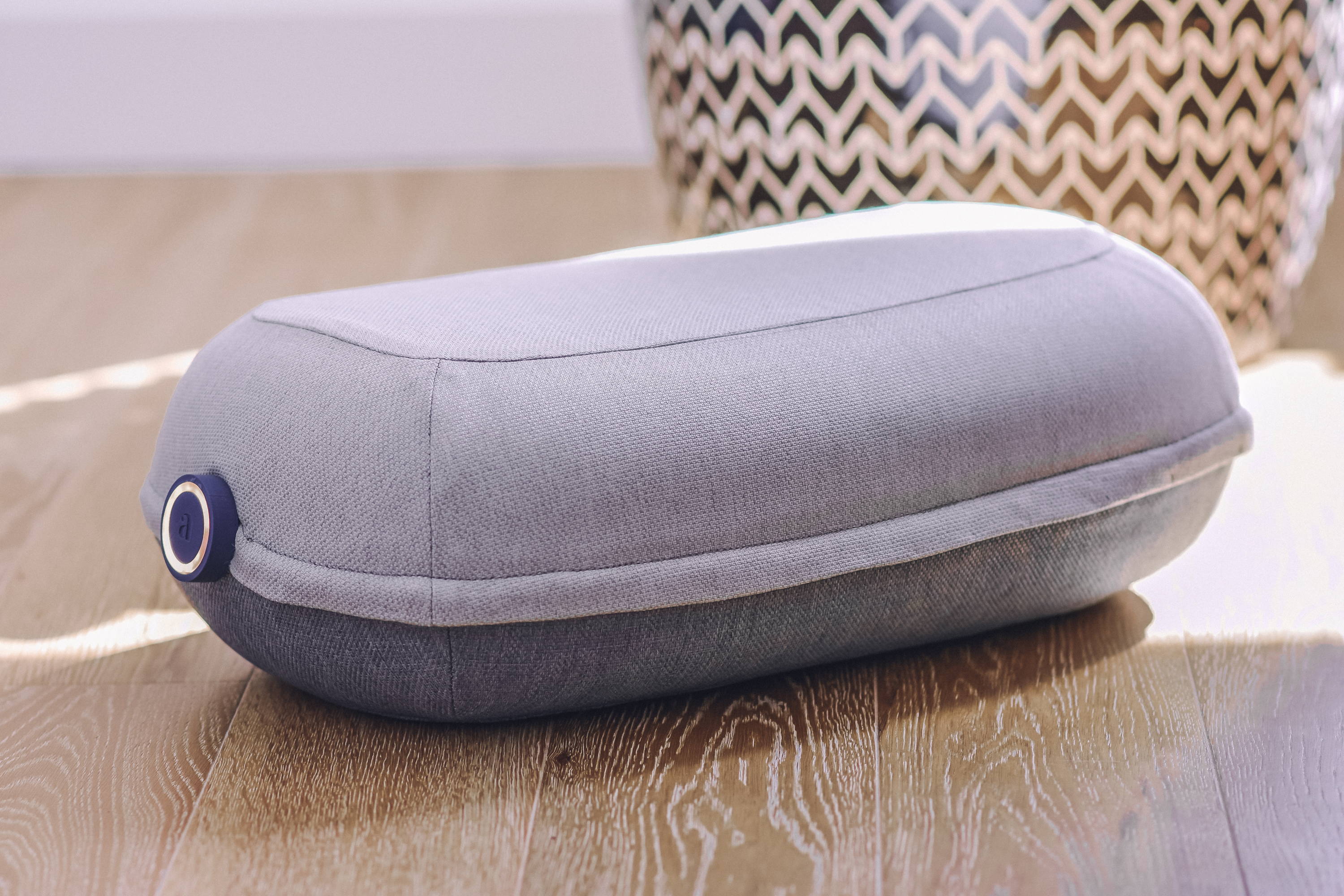 Gentle vibrations remind you to drop in and help keep you in the moment.
Build accountability with friends.
Sync cushions across zip codes or country codes and build your practice together.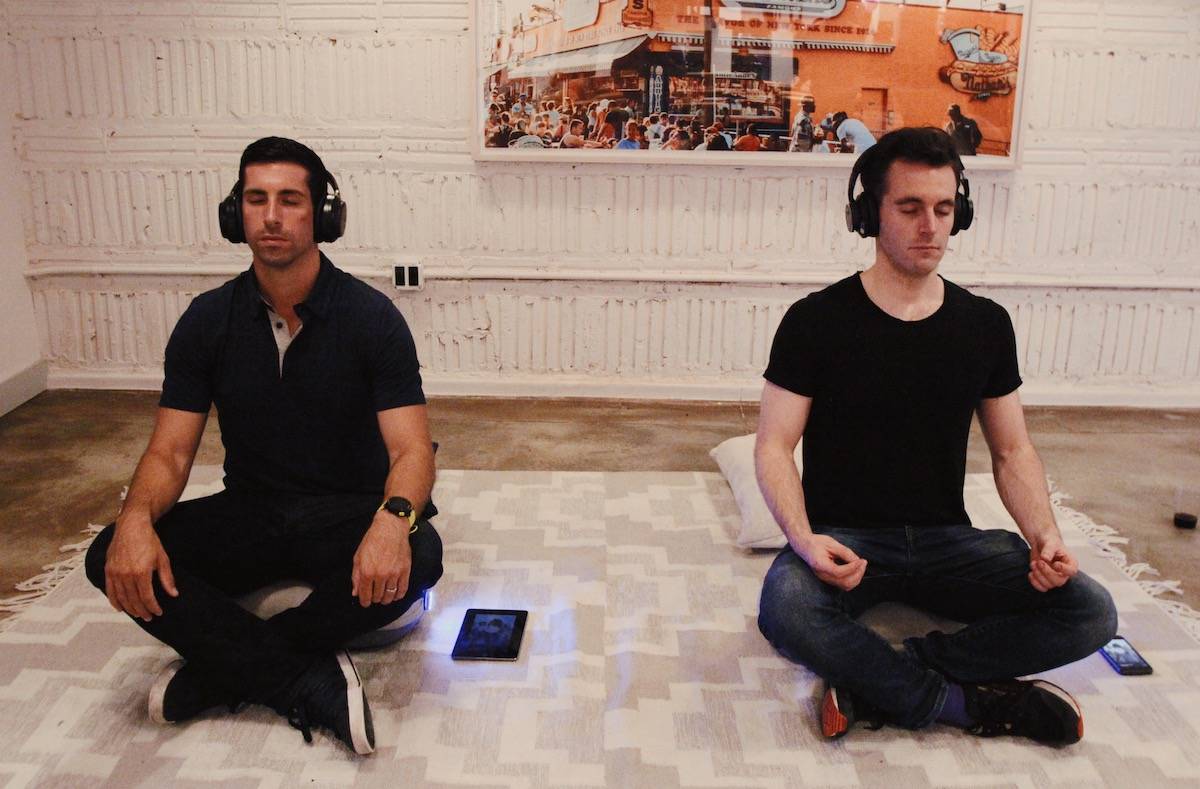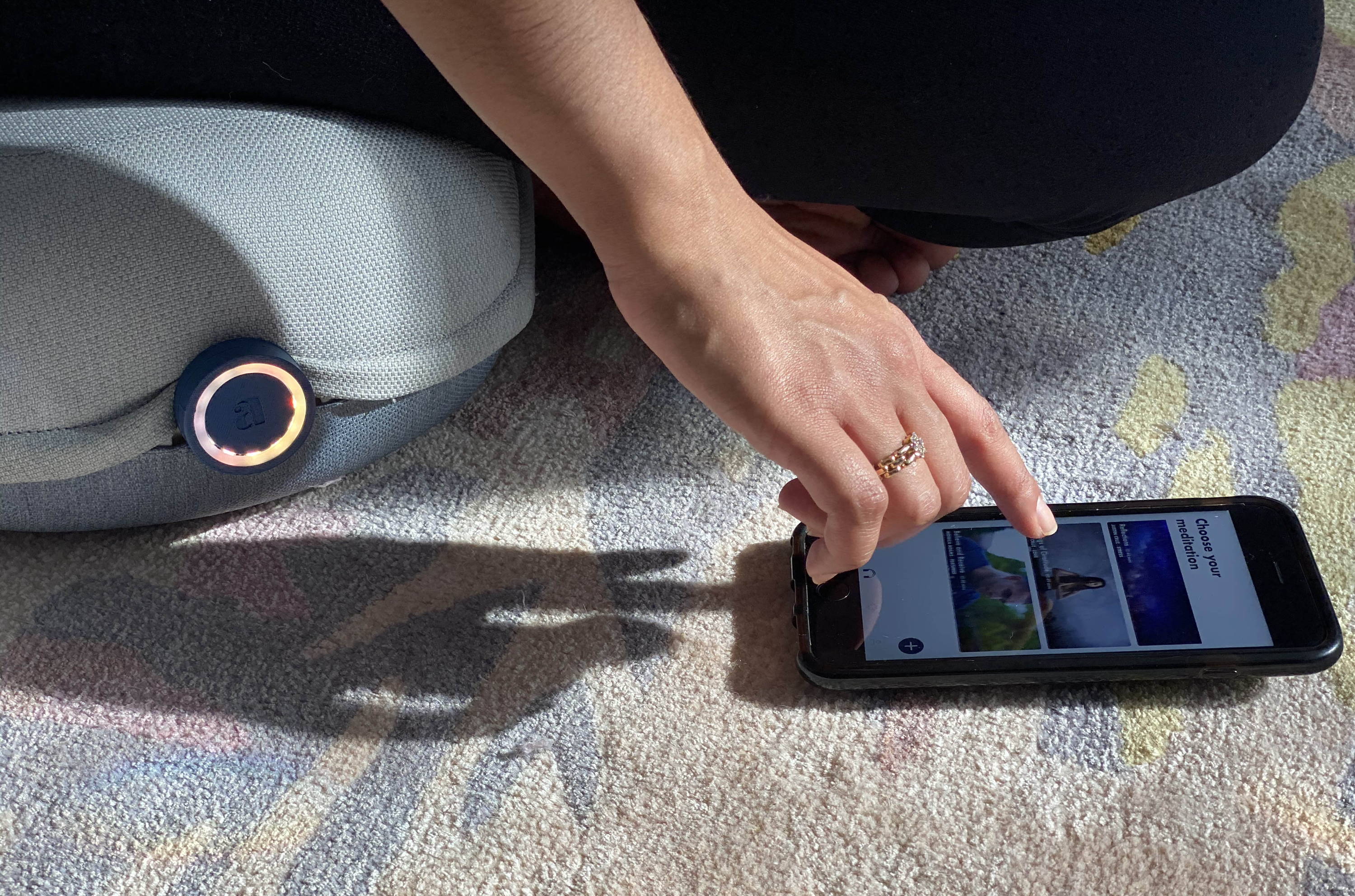 Tailored for you and your journey.
Connect your smart watch to track your progress with biofeedback.
---
Sustainably designed with your practice in mind.
---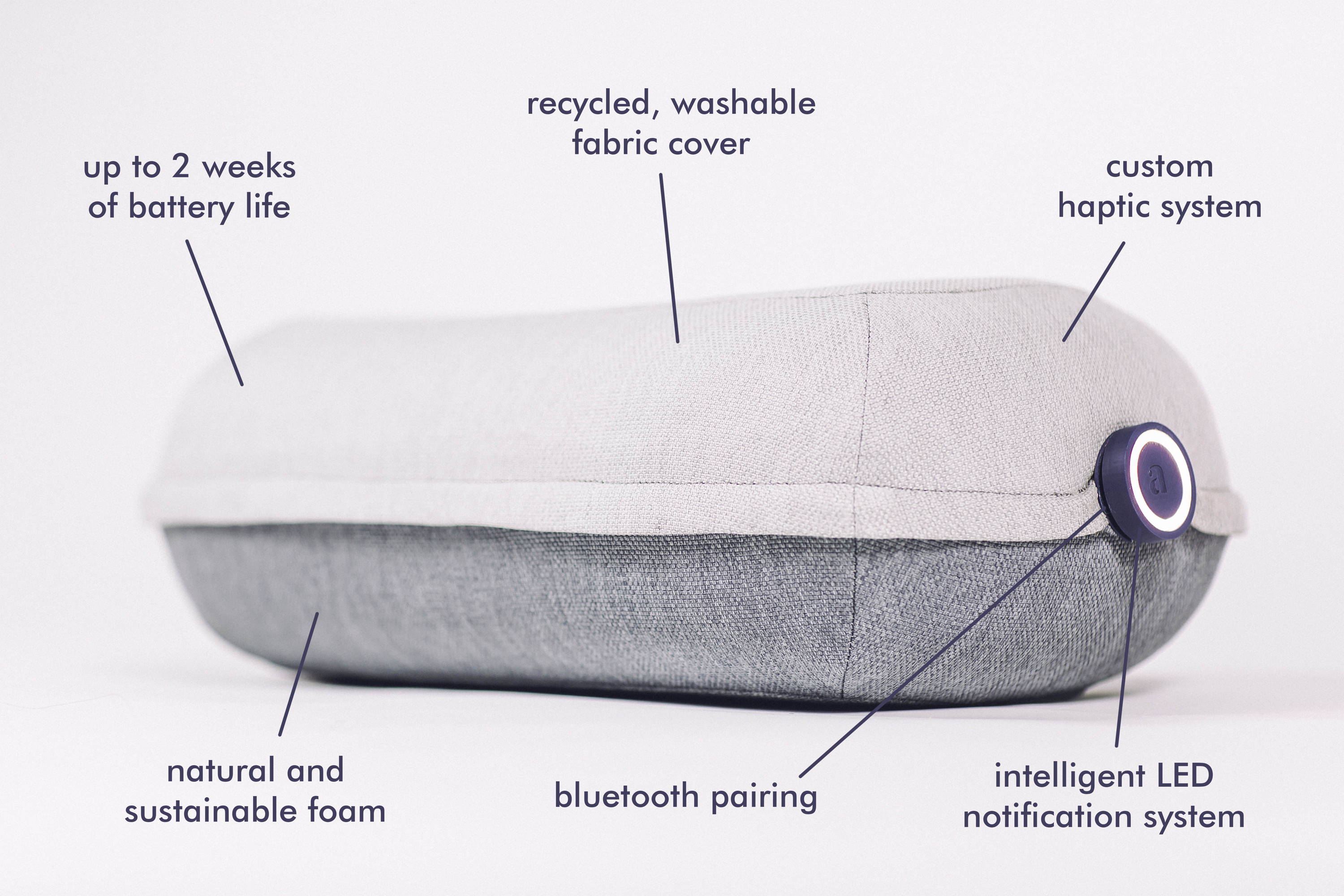 Aduri Cushion is designed for deep, immersive meditation.
For a limited time, we're offering a free 3-month subscription to our premium meditation content in the Aduri app. Save over 45% by ordering now!
Due to delays attributed to COVID-19, Aduri Cushion will be shipped Fall 2020.
The Full Aduri Experience
Specs
Includes
On-demand access to a variety of content including guided meditations, soundscapes, and music
Aduri Guides from different backgrounds to stay inspired
Meditations updated regularly to keep your practice fresh
Try risk-free: Full refund for cancellations within 30 days of product delivery
Super comfortable and supportive (molded recycled foam)
Custom haptic system
Intelligent LED notification system
Pairs with the app via Bluetooth 5
Machine washable recycled P.E.T. fabric cover
Up to 2 weeks of battery life
Dimensions: 11"D x 18"W x 5.75"H
Weight: 5.5 lbs
Aduri Cushion
Wall Plug + USB-C charging cable
Free 3 month premium subscription to the Aduri app (waitlist orders only)
The Full Aduri Experience
On-demand access to a variety of content including guided meditations, soundscapes, and music
Aduri Guides from different backgrounds to stay inspired
Meditations updated regularly to keep your practice fresh
Try risk-free: Full refund for cancellations within 30 days of product delivery
Specs
Super comfortable and supportive (molded recycled foam)
Custom haptic system
Intelligent LED notification system
Pairs with the app via Bluetooth 5
Machine washable recycled P.E.T. fabric cover
Up to 2 weeks of battery life
Dimensions: 11"D x 18"W x 5.75"H
Weight: 5.5 lbs
Includes
Aduri Cushion
Wall Plug + USB-C charging cable
Free 3 month premium subscription to the Aduri app (waitlist orders only)